We provide a wide range of Security Solutions, at the forefront, are our Firewall, VPN & Proxy Solutions.
Next-generation firewalls (NGFWs) filter network traffic to protect an organization from internal and external threats. Along with maintaining features of stateful firewalls such as packet filtering, IPsec and SSL VPN support, network monitoring, and IP mapping features, NGFWs possess deeper content inspection capabilities. These capabilities provide the ability to identify attacks, malware, and other threats, and allow the NGFW to block these threats. NGFWs provide organizations with SSL inspection, application control, intrusion prevention, and advanced visibility across the entire attack surface. As the threat landscape rapidly expands due to co-location and multi-cloud adoption, and businesses grow to satisfy escalating customer needs, traditional firewalls fall further behind, unable to offer protection at scale, and leading to poor user experience and weak security posture. NGFWs not only blocks malware but also include paths for future updates, giving them the flexibility to evolve with the threat landscape and keep the network secure as new threats arise. Next-generation firewalls are a vital component of implementing network security.
While some circumstances may dictate an enterprise or vendor solution such as Fortinet, Cisco, CheckPoint, not all businesses can justify this expense or complexity. Additionally, having the hardware doesn't necessarily mean you are protected. Over the years we've consulted with firms who believed they were properly protected but without the correct knowledge and configuration, their systems were nearly useless. With our 20 years of custom firewall experience, we are well-positioned to assist you with this critical component selection.
---

FortiGate NGFWs are network firewalls powered by purpose-built security processing units (SPUs) including the latest NP7 (Network Processor 7). They enable security-driven networking and are ideal network firewalls for hybrid and hyper-scale data centers.
Fortinet NGFWs reduce cost and complexity by eliminating points products and consolidating industry-leading security capabilities such as secure sockets layer (SSL) inspection including the latest TLS1.3, web filtering, intrusion prevention system (IPS) to provide full visibility and protect any edge. Fortinet NGFWs uniquely meet the performance needs of hyper-scale and hybrid IT architectures, enabling organizations to deliver optimal user experience, and manage security risks for better business continuity.
FortiGate next-generation firewalls inspect traffic at hyper-scale as it enters and leaves the network. These inspections happen at unparalleled speed, scale, and performance to ensure that only legitimate traffic is allowed, all without degrading user experience or creating costly downtime.
As an integral part of the Fortinet Security Fabric, FortiGate NGFWs can communicate within the comprehensive Fortinet security portfolio as well as third-party security solutions in a multivendor environment. FortiGate NGFWs seamlessly integrate with artificial intelligence (AI)-driven FortiGuard and FortiSandbox services to protect against known and zero-day threats and improve operational efficiency through integration with Fabric Management Center.
---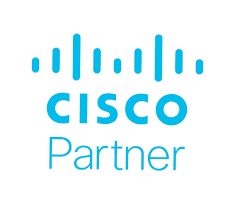 Cisco ASA 5500-X Series Next-Generation Firewalls help you to balance security effectiveness with productivity. This solution offers the combination of the industry's most deployed stateful firewall with a comprehensive range of next-generation network security services, including:

Granular visibility and control
Robust web security onsite or in the cloud
Comprehensive intrusion prevention system (IPS) to protect against known threats
Protection from malware and emerging threats
World's most widely deployed ASA firewall with highly secure Cisco AnyConnect remote access

Cisco offers two next-generation firewall solutions on the Cisco ASA 5500-X Series and ASA 5585-X Adaptive Security Appliances. They provide comprehensive visibility, reduced cost and complexity, and real-time protection from malware and emerging threats.
---


The pfSense project is a free network firewall distribution, based on the FreeBSD operating system with a custom kernel and including third party free software packages for additional functionality. pfSense software, with the help of the package system, is able to provide the same functionality or more of common commercial firewalls, without any of the artificial limitations. It has successfully replaced every big name commercial firewall you can imagine in numerous installations around the world, including Check Point, Cisco PIX, Cisco ASA, Juniper, Sonicwall, Netgear, Watchguard, Astaro, and more.
pfSense software includes a web interface for the configuration of all included components. There is no need for any UNIX knowledge, no need to use the command line for anything, and no need to ever manually edit any rule sets. Users familiar with commercial firewalls catch on to the web interface quickly, though there can be a learning curve for users not familiar with commercial-grade firewalls.
---

Barracuda Firewall X600 – The Barracuda Firewall provides all next-generation application control and user identity functions in an easy-to-use and affordable solution. It outperforms traditional firewalls and UTMs by integrating a powerful next-generation firewall appliance with scalable cloud content security. While the appliance is optimized for bandwidth-sensitive tasks like packet forwarding and routing, Layer 7 application control, Intrusion Prevention (IPS), DNS/DHCP services, and VPN connectivity, the cloud component handles processor-intensive tasks like virus scanning, content filtering, and reporting.
---
VPN Solutions "Protect your network and cut costs."
In this technology age, teleworking or remote access is often critical if not vital for your growing business. There are both hardware and software solutions available to suit your specific circumstances and requirements. We support a variety of technologies, ranging from single connection connections to thousands. Protect the Network and Cut Cost.